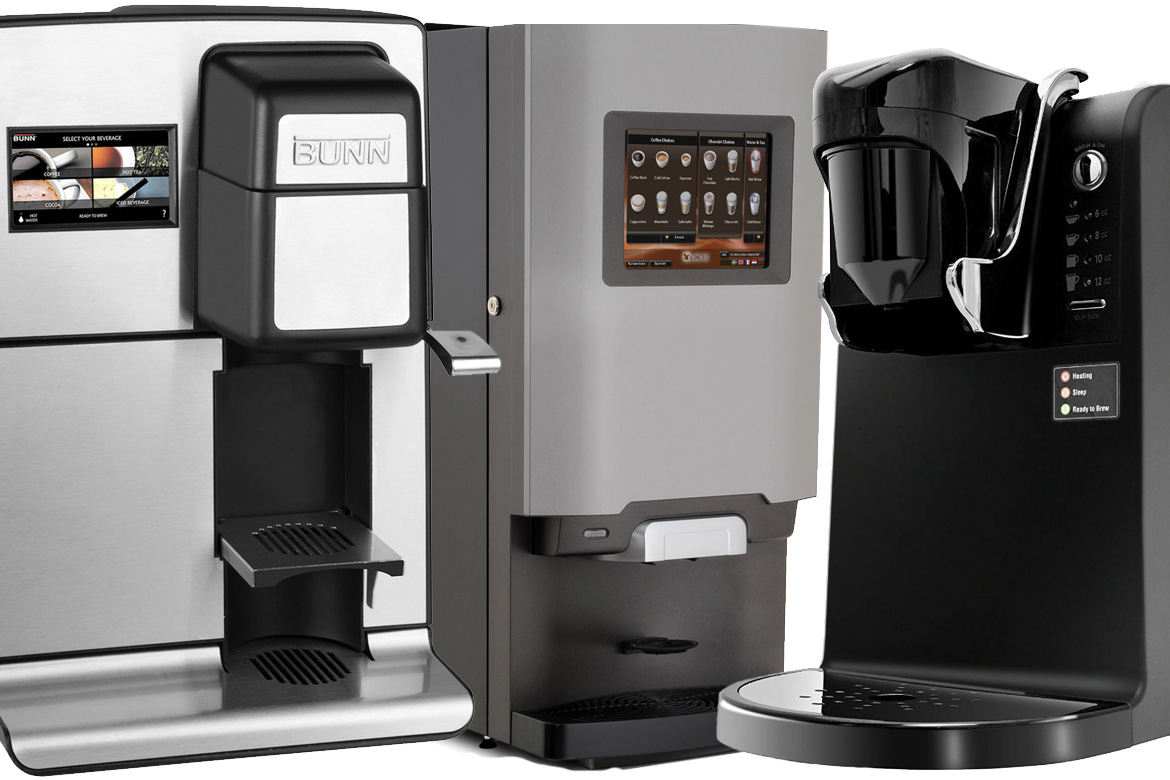 Coffee drinkers with particular tastes in your group?
Single-cup coffee makers are ideal for organizations of all sizes, but especially suited for locations where everyone would prefer to select their own favorite blend. Brewing up to a 16-ounce cup of coffee in under a minute and eliminating coffee waste by allowing you to brew exactly the amount you need, users can choose their beans and roast and ultimately walk away with a custom cup of Joe.
We carry single-serve coffee makers from Bunn, de JONG DUKE, Uniserve and Newco, using either k-cups, pods, whole beans or liquid coffee concentrate. Each single-cup coffee maker can be hooked up to existing water lines to allow for continuous service with no refilling. Our selection includes the newest technologies and modern designs to fit the style of any location.
Moving beyond the traditional problems of the standard drip machine, single-cup coffee makers offer an affordable, efficient and delicious solution to all your coffee needs:
Guaranteed Fresh Coffee
Less Coffee Waste
More Opportunity for Variety
Easy to Clean